Kitchen full of flavour - Sokołów culinary workshops
Sokołów culinary workshops are a series of delicious meetings with special guests, during which food plays a major role. Under the watchful eye of experts from the Sokołów kitchen, the invited journalists and bloggers learn the secrets of the culinary arts in line with the latest trends in nutrition.
The purpose of the meetings is to promote healthy lifestyles and "Zero Waste" trend. It is also an opportunity to learn the secrets of the best chefs and enrich your recipe book with new inspiring culinary ideas.
All workshops consist of two parts: the first - theory, during which experts present the topic to the participants and share their experience, and the second - practical. Each meeting is devoted to a different topic. So far, the participants got a chance to deepen the knowledge of diet for the elderly and diabetic patients, healthy lunchboxes for children, cooking in the spirit of "Zero Waste" and traditional Polish, Italian and British cuisine.
The Sokołów culinary workshops usually take place in the beautiful manor in Wola Suchożebrska. It is here that the Christmas and Easter meetings are held, during which the guests can taste the menu filled with traditional holiday recipes. The participants could also cook together in Wroclaw's Browar Mieszczański and Hala Koszyki in Warsaw. These are certainly not the last places that Sokołów will visit its workshops. The culinary map of Poland will most certainly expand to new locations.
To participate in the next Sokołów culinary workshops, please contact us by sending an e-mail to karolina.cyburt@sokolow.pl.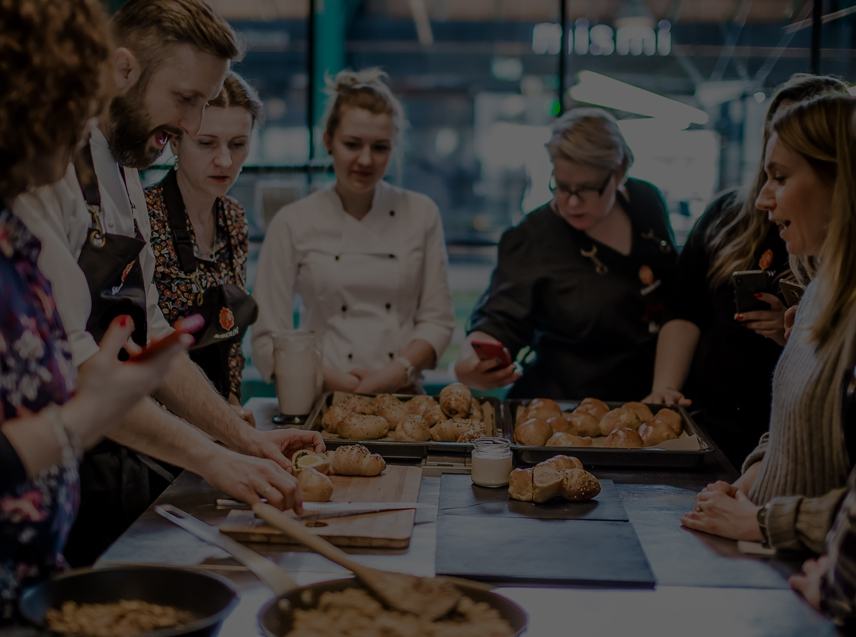 See what happened at our culinary workshops.