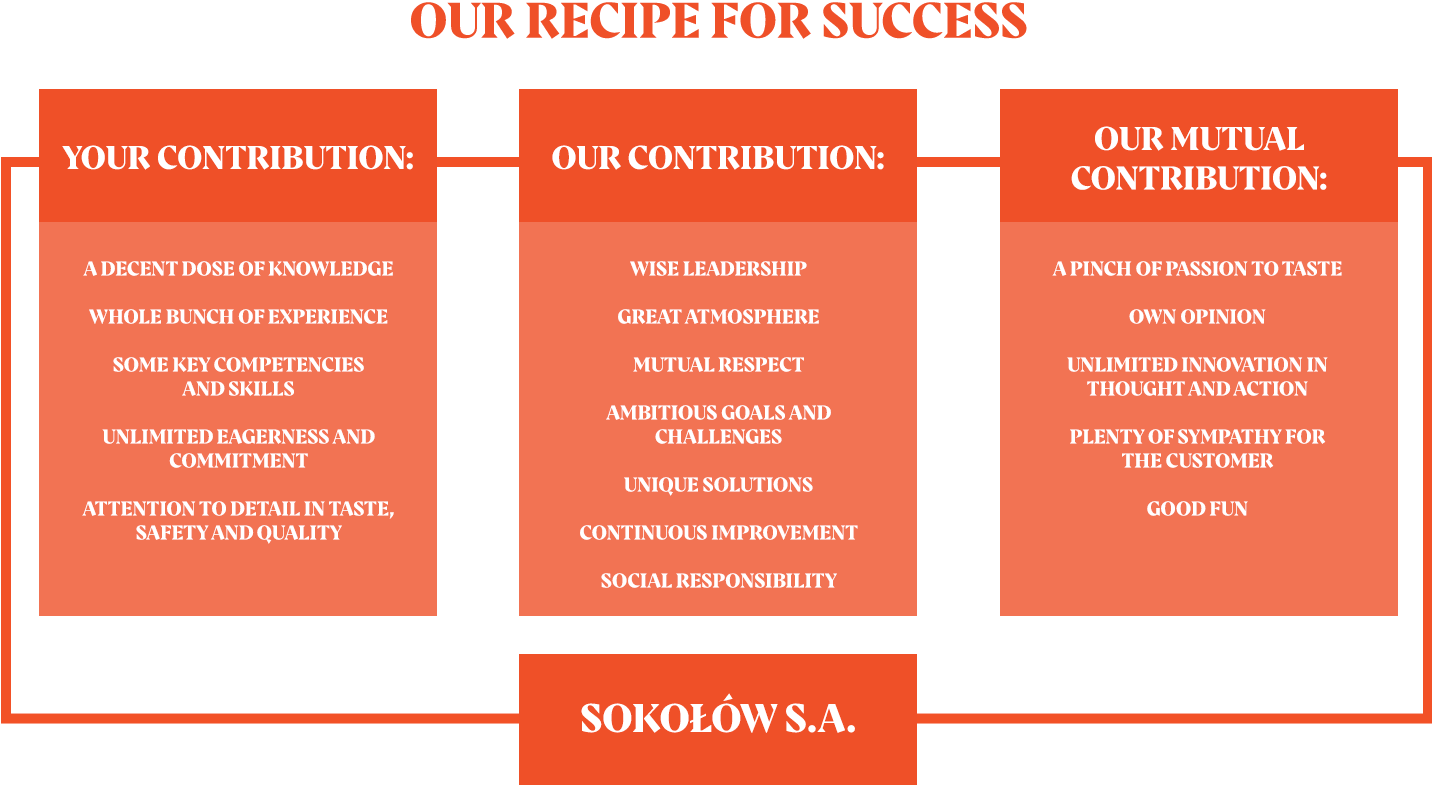 Join us

Pick a career opportunity that suits you.

Apply now — send us your CV and motivational letter where you will show us who you are, present your skills and experience that will be useful in your chosen position, and tell us why you want to work with us.

If we are interested in cooperation — we will write or call you to arrange an appointment.

During an interview your potential boss will tell you about the job. He will surely ask you about your potential contribution to the team. Show us your best side — present your talent, commitment and willingness to work. If your experience is not enough, but you still want to be part of our company, let us know.

If you make a good impression and your competences are suitable for the position they you are applying for, you will be offered a job. The signing of an employment contract is a result of a joint decision.
Everyday Sokołów
People interested in working in our company can benefit not just from valuable experience and professional growth, but also from an interesting incentive system and a range of social services.