Sokołów S.A. ends a successful year with new energy for action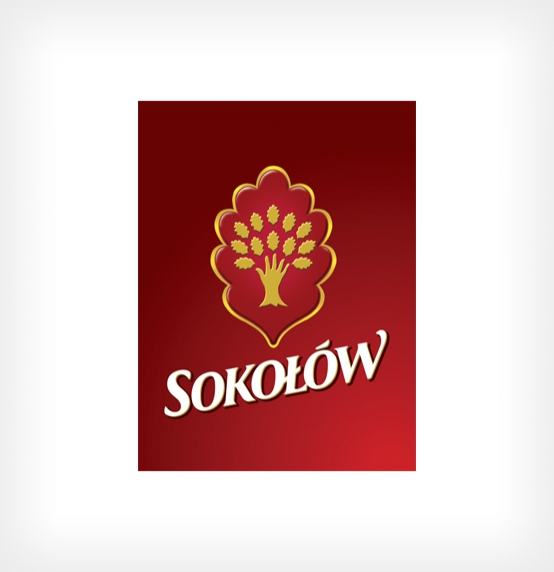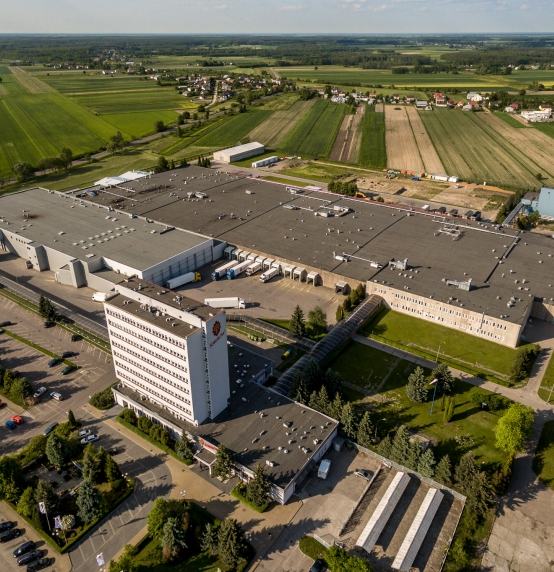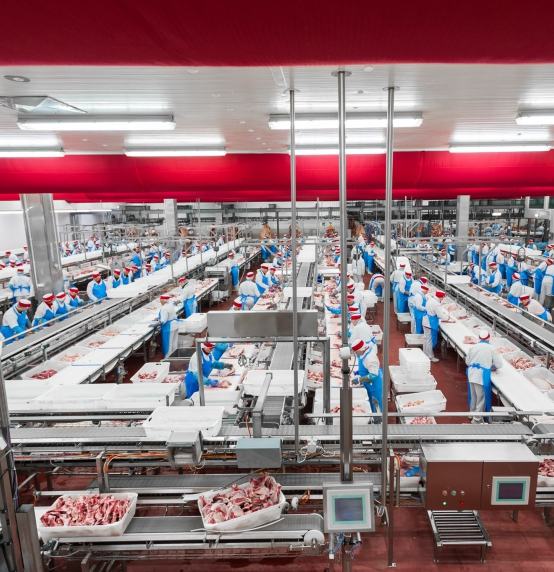 Production growth, investments in new technology, innovative proposals for consumers who need a special diet, winning new international markets and employment growth. Sokołów S.A. ends a successful year with new energy for action.
Bogusław Miszczuk, President of the Management Board, summarizes the year 2016 at Grupa Sokołów S.A.
LARGE NUMBERS
We have made 15 thousand tons more meat and cold cuts than last year including 4 thousand kilometres of snacks. This is the distance covered by the traveller Marek Kamiński during his solo journey from Kaliningrad to Santiago de Compostela. Owing to great commitment of the management and staff of Grupa Sokołów S.A., we have increased year-to-year sales by 3%. The vehicles with the Sokołów logo have covered 5,700,000 kilometres, which means that  in 2016, we have circulated the Earth 142 times. We have acquired over 3.5 thousand new clients and prepared 36 thousand price promotions. We have increased employment by 250 persons. We have opened 11 branded stores Delikatesy Mięsne Sokołów. 
We continue to be a market leader and take up new challenges.
GOOD FOOD IS A VALUE
Sokołów perseveres in discovering flavours and satisfying the consumers' expectations.
We have introduced innovative products such as a meat roll for those who cannot afford to lose their time to prepare a meal and appreciate convenient solutions. We have come up with a broad range of SlowCooked – beef and pork products, prepared on the basis of restaurant recipes. We have also made use of interesting meat parts, not so popular with the consumers such as beef cheeks and beef shin. Given the growing consumption of burgers, we have prepared a broad range of burgers made from the highest quality Polish beef. We have developed our BBQ proposals by introducing packs containing products for the whole family. We have extended our assortment of products with no preservatives. The Naturrino series offers new smoked products, while the fans of canned food can enjoy an entirely new Premium line with no preservatives.
We support individuals with special dietary requirements. With those suffering from gluten intolerance or celiac disease in mind, we have launched gluten-free products such as smoked snacks or mini snack salami mold, Polish sausage or delikatessen Gold Salami. The gluten-free range will be gradually extended.
YES WE CAN – SOKOŁÓW TO CONQUER THE WORLD
The passing year 2016 also stands for successful international cooperation. We have launched our products in markets such as Qatar or Chile. International snacks and kabanos sausages are conquering America. The sales volume of these highest quality products has increased several times. We are glad they have become so popular internationally.
DOMESTIC EXPANSION
Polish consumers are looking for places where they can find out more about the product: its origin or cooking directions. In response to this trend, we have opened 11 new stores under the brand Delikatesy Mięsne Sokołów. The stores feature traditional counters, where the consumer has the opportunity to find out more about the extensive range of Sokołów products. Another group that has become our focus of attention this year includes restaurant owners. We have developed a special offer for the HoReCa market, as well as amenities for master chefs served by our Distribution Centres. We continue to improve and develop our HoReCa product proposals so as to respond to the specific needs of this part of the market even better. This year, we have also launched a new game and poultry assortment.
INNOVATION AND BRAND POWER
Winning new markets and innovative production are possible owing to permanent investment in new technology. Last year, we allocated almost PLN 120 million for innovation. We continue to be a meat brand with the highest unaided brand awareness level in Poland. The consumers also know Sokołów owing to a broad marketing campaign. In our actions, we strive to be as close as possible to the consumers so they can get in direct touch with the brand. For example, we took part in the "Beach Project" under which the Sokołów Zone was present in eight seaside resorts in summer. Every weekend, the Zone was visited by 25,000–37,000 people who had the opportunity to benefit from master chef Dominik Moskalenko's cooking expertise and experience, taste our latest products and take part in contests, games and events.
Also, our flagship educational project, launched within the Sokołów culinary workshops "The Flavours of a Good Life", enjoyed immense popularity with cooking bloggers and journalists.  We strive to foster a healthy lifestyle by promoting the art of cooking in accordance with the latest nutrition trends. During workshops organized on a regular basis, we raise various issues in the area of the quality of life in a broad sense, by combining nutritional aspects with other educational elements (e.g. cooperation with a personal trainer) or knowledge about culture (e.g. a workshop dedicated to Old Polish cuisine).
UNDER DIFFICULT CIRCUMSTANCES
In the passing year, the industry has faced several difficulties. The African swine fever (ASF) virus has turned out to be the most serious of them. In view of this challenge, we have been cooperating both with the Ministry of Agriculture, Representative of the Government for mitigating the consequences of ASF and veterinary authorities. 
Besides securing everyday production, we have also been focusing on Polish breeders who cooperate with Sokołów under the programme "Together into the Future".
We have organized training sessions for them, and we listen to their needs. We have backed the pig breeders' initiative to introduce the Compartment for production and sales within closed circles in professional farms dealing with pig farming, whilst maintaining all production safety and biosecurity procedures, regardless of the area where they are located.
IT IS PEOPLE WHO CREATE VALUE
People have always been an invaluable asset for Sokołów. This year, our particular focus has revolved round team work. Mutual learning and sharing of experiences, as well as joint, creative work have become a standard in the process of creating new solutions. We have effectively implemented and promoted the innovative Design Thinking methodology. As a result, we not only promote company growth, but also bring the staff closer together.
Under the programme "On the Path to Health", our company has financed CT scans of the lungs, mammography and cytology tests for the employees from the Sokołów District under the National Cancer Control Programme. We want our employees to attach weight to screening tests and regard them as a natural element of health care. Therefore, we have scheduled a year-round health care programme for our employees for the year to come.
PLANS FOR 2017
We are planning further growth in several areas next year. We intend to develop our product range, continue our investments in state-of-the-art technology, as well as our market expansion on an ongoing basis. We want to continue our consumers' education and bring it home to them that care for the highest quality of the products is of utmost importance. Being the meat market leader, we are capable of offering top quality of our products. I am confident that Sokołów products will be available in even more stores so the consumers can enjoy their flavour and quality on a daily basis.
My thanks for this year go to all those who build the success of the Sokołów Group with us every day. On behalf of the Management Board of Sokołów S.A., the shareholders, all employees and myself I wish you a very happy and successful New Year.
 
Bogusław Miszczuk
President of the Management Board